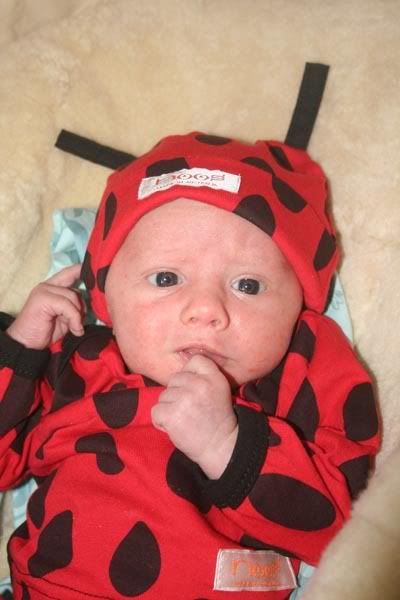 Dear Ari
It's almost three years since you were born, and yet it feels like it has been so much longer. You were a greatly fought for and planned for fourth child. I'm not ashamed or shy to say you were my last chance at a girl, and I went all out to try and make that happen. I'm not ashamed of that because you were always going to be you, no matter what I thought I needed or wanted at the time, and in your way, you had the last laugh, as you always do!
I was going to name you Soley Dis (pronounced sole-A deese), and call you Disa (rhymes with Lisa). You were going to be my blonde haired, blue eyed girl - just like the painting of your Amma from when she was four. Although you're a boy, with light brown hair and green eyes now, you absolutely do look like your Amma in that painting!
I went on a special diet, and took a special powdered supplement, and so did your dad. That poor man has been through a lot with me and my demands, and I think in a way, this is why you are especially cuddly with your dad, and let him put your sleep - you know what he went through for you to be born!
My pregnancy with you was different to the others (a sure sign to me that you were a girl, at least in the first few months). I only had about 4 weeks of nausea, and I craved fresh fruit and vegetables instead of the (preferably deep fried) potato products and thick shakes I'd craved with your brothers.
It was also different because for your birth I planned to stay at home. When I was pregnant with Erik, I was a wide-eyed novice for whom it was all a wondrous adventure. I had no particular hopes or expectations. When pregnant with Luey, I felt sick all the time, and I worried about having to have a caesarian because Erik had been 4.5kg and I expected Luey would be bigger. When pregnant with Bryn, I wasn't afraid of a caesarian anymore but really didn't want a tear and wanted to be left alone in labour and to be 'in control'.
But during my pregnancy with you, I knew you would be okay. Mostly I worried about money. I wanted to have you at home, but I worried that my midwife might suggest we transfer - she assured me that would only happened if necessary, but I worried about that too, that I would pay for a home birth and wouldn't have one. I worried about you being fine and me regretting paying for a home birth when there wouldn't have been any interventions at hospital anyway.
I worried about your dad possibly being at your birth. He hadn't coped so well with Erik and Luey's and so I hadn't invited him to Bryn's (which he was quite happy about - he felt more useful being at home with the big boys) - and Bryn's birth has been so calm and relaxed as a result.
I worried you might want to arrive overnight and your Dad would have to be in the house, fretting. I worried that Erik and Luey and Bryn might distract me and I might not feel as relaxed with them all there.
I shouldn't have worried. You had it all sorted!
Many weeks before you were born, my body started to prepare for your birth by having lots of prelabour. I worried you might be born early. I shouldn't have worried about that.
A few weeks before you were born I went and saw a psychic friend. She had told me, on the day you were conceived, that you would be born and would be a girl. On this day, she said you were a boy. I already knew that, but hadn't told her.
I knew you would be a boy from the moment the sonographer turned on the screen at your 12 week ultrasound. I couldn't even really see you, but instantly I knew you were a boy. I had that confirmed two months later at the mid-pregnancy scan.
My psychic friend, who knew you were due on October 17th, told me I had to do whatever I could to ensure you were born in Libra. She said Scorpios often had big life lessons and resisted learning them. I smiled when she said that because I knew - despite my worry you might be born early - that you would not be born in Libra.
You just didn't have that measured Libran feel about you.
I also knew with a father who was Aries, a mother who was Sagitarius, a brother who was Leo and two other brothers born in Cancer, you wouldn't do well being born in Libra. You really needed to be a Scorpio - the fiery water sign.
I told her we were considering the names Ari and Leo, but hadn't decided on the order. She said Leo Ari would suit you best because Leo is a gentler more artistic name and you would need that to soften your approach to life. My own instinct was to call you Ari Leo, because I felt you needed an edge in life.
Ari means Eagle in Icelandic, and I liked the idea of you soaring through life. It also means Lion in Arabic. Leo means Lion, so to me you will always be Lion Lion. Fierce but with a big heart and a keen eye. A protector, a hunter and regal!
She told me you had been my son before. That we had lived during war times and you had lost me. This piqued my interest because my most vivid dream ever is of being taken hostage during a war and being shot - I dreamt of dying. I died in my dream - it was a very life-affirming experience! She told me you had a little sister who had planned to come first, but then didn't want to come without you because you were her protector. So, you took her place and if I had a fifth child, she would follow. If I didn't have a fifth child, she would come in the next generation. One day you will have a daughter or a niece who adores you!
She said because you'd already lost me once you would fear losing me again. I want to tell you you will never lose me.
The 17th of October came and passed, as I knew it was, and soon we were in Scorpio. I held out hope you might wait until October 31st or November 1st, but you had your own birthdate in mind.
On the 25th, prelabour was intense throughout the morning, and then I found out a good friend had her son that morning and prelabour eased in the afternoon.
On the 26th it came on again in the afternoon, but the contractions were 20-40 minutes apart and I felt frustrated. Under advice from my midwife, I did some high knee stepping for an hour or so in my bedroom and got the contractions down to 6 minutes apart, though weak. I became tired and decided to rest for a 30 minutes and the contractions stopped altogether. This made me angry. I told you I was over the games and you could just come whenever the hell you wanted to, and I had a glass of wine and some soft cheese on crackers in defiance of your stubbornness!
I couldn't sleep over night. Contractions were still 20-40 minutes apart but strong enough to keep me awake, so I sat at the computer and surfed the net as I had the night Bryn was born.
I was wary of calling my midwife because I was sure contractions would just stop - as they had earlier in the week when felt sure you would be born. Besides they never got closer than 13 minutes apart before she arrived. I did call her at 7am on 27th and said I thought maybe that day would be the day and could she come and give me a check up, but not to hurry. I rang my friends who were coming to the birth as well, and told them the same thing, don't rush, but come in the next couple of hours.
When my midwife and a friend turned up an hour later and the contractions didn't stopped, but moved to about 6 minutes apart, I finally felt that you would be born that day, and that's when I mark the start of labour - 8am. Your dad left the house at that time to take your brothers to school, and I asked him to take Bryn as well so I wouldn't be distracted. I never should have worried about your Dad having to be at your birth - your timing was impeccable!
My labour with you was very smooth - that's really the only word I can use to describe it. It was painful. The contractions hurt a lot but in between them I felt great, and they weren't close together. This reminded me of Luey's birth. The contractions only got to be about 3 minutes apart except the last two or three.
When the wave of a contraction rolled over me, I would breathe deeply and slowly. I would be standing and would sway my hips and stand in a half swat and picture a lotus flower on the ocean floating towards me. It was a corny visualisation I heard about somewhere, and now it makes me laugh, but at the time it really worked! I'd sway and breathe and keep my eyes shut, and then finally the wave would pass and I'd feel fine, and I talk and joke around.
Then I felt you turn a bit, and spiral right down into my pelvis. I got down on my knees at the end of the bed we still sleep in, darling, and I reached down to see if I could feel you - I had never done that with your brothers. A little inside me I could feel your head. It was surreal, and circular. I felt you and you were a part of me, but you were already your own person. I felt the need to push, but I was waiting for something I couldn't quite remember.
Then I heard a car door slam out on the road, and I remembered. I was waiting for Jayne. I told the others Jayne was coming and to open to the door for her. They didn't register straight away - at least that's how it felt, so I said it again - they hadn't heard the car door - and I think they were surprised that I was aware of anything other than the bedroom and the happenings within.
Jayne came into the house, and was ushered into the room. I wanted her to be there the moment you were born. I wanted her to see you and to take photos of you, and she did.
When I knew she was ready, I pushed. I'd planned to breathe you out. I probably could have done that, but the burning was intense and I wanted it to end, so I pushed and you obliged and slipped out in one movement. As you passed through I knew you would be small. You felt like a long skinny rabbit.
And there you were.
You were loud. You would be Little-Big-Voice. You have always been my Little-Big-Voice. Fierce as a Lion with a heart just as big. You are stubborn. You are very, very loving. You cry whenever anyone leaves the house, anyone, even people you've just met. You don't like people to leave. You love hugs and kisses. 'I want a kiss' was one of your first sentences. You adore your brothers, but oh boy, you can yell at them louder than anyone in this house. You are still little - you're almost three but the average size of a child a year younger - but your personality is huge and you have a way with people that is unparalleled.
I'm linking up with
Cherish Your Cherubs over at Seven Cherubs!